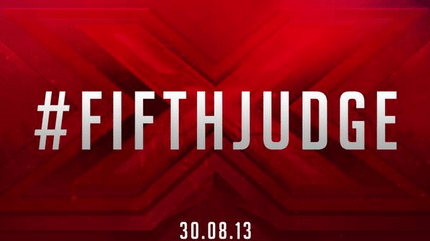 The X Factor is back for its tenth year anniversary, and to create added build up and anticipation for the launch, a tweet announced a fifth judge for the series.
The cryptic tweet "Fifth Judge? #fifthjudge" sent the public and media into overdrive following the already huge announcement of Sharon Osbourne's return.
Within a matter of hours, it was picked up by national media, entertainment websites and bloggers, receiving thousands of comments and tweets all speculating who or what could be added to the judges panel.
As the show was broadcast, a clip of Gary Barlow was shown questioning the tweet; however, it was revealed that the public will be the new 'fifth judge'.
Personally, as a result I did feel slightly let down due to the hype (slightly hoped for Simon Cowell to return), but as a PR campaign it had incredible results.
This just highlights the power and importance social media now plays in marketing and communicating with your target audience – a simple tweet with a photo and hashtag caused a whole nation to talk and engage with the X Factor, so regardless of how you might feel about the outcome of the reveal, as a marketing stunt, it is, in the words of Sharon Osbourne, fabulous.
Picture: X Factor