Jeremy Vine Meets Lava's Christmas Penguin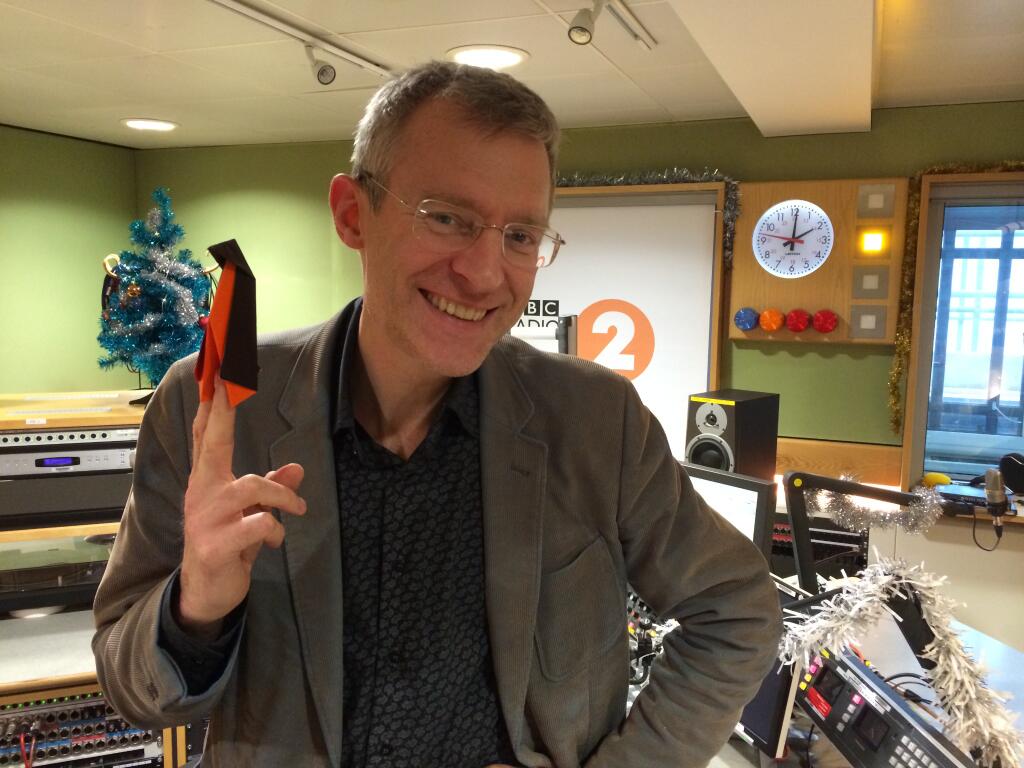 So, here's the story. We send out our festive Christmas card and challenge everyone to make the enclosed origami Christmas Penguin.
William Wright, drivetime presenter at BBC Radio Lincolnshire, has a go and a very good go it is. He's so impressed with his Christmas creation that he gives it a little mention on air (thankyou!) and Tweets a picture (@MrWilliam).
Next thing we know, a picture of Jeremy Vine posing with a Lava Christmas Penguin is Tweeted to us. Yes, that's right! Jeremy Vine, BBC Radio 2 presenter! Amazing!
We're not sure how the Christmas Penguin found its way from Lincoln to London – it is, as Mr William says – a bit of Christmas magic!