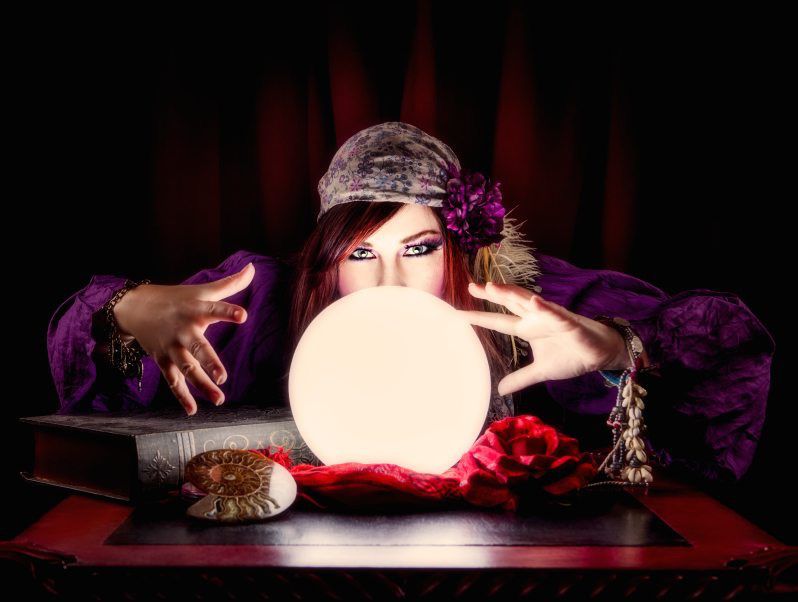 Something happened yesterday that doesn't happen very often around here. We turned down the opportunity to pitch for what would have been a very interesting client. We don't tend to decline opportunities but on this occasion I'm convinced that it was the right decision this time. Why? The prospective client treated Lava as a clairvoyant not a consultancy.
The initial email asking us to pitch to become their exclusive PR company contained just a three line brief, which we had to respond to in a 45 minute presentation followed by questions. If we were up for the challenge, we needed to confirm our interest by email ASAP (whenever that is).
A quick look at the company's website revealed a bit more about the prospect and confirmed that we had some relevant previous experience of delivering effective campaigns in their sector.
So, why did we walk away? Well, it's pretty simple. The director who approached us refused to meet us and talk about this business, the company's products, approach, competitors, USPs and objectives.
Can we meet up and have a chat about the brief?
 Sorry, you are in a mix of the best PR companies in Lincolsnhire… and you all have the same brief.

It is easy to see from our website… B2B, Food industry, etc.

Can't give any more away I'm afraid.
How could we possibly develop a meaningful proposal based on three bullet points? Yes, we could look at the company website again, undertake hours of desk research to find out more, but there'd be no guarantee that we would be on the right track. The last thing anyone wants to do is deliver a presentation based on guess work and get it wrong.
In short, we thought that if the director didn't have time or a desire to talk about his business, then neither did we.
If you are responsible for marketing and undertaking a pitch process to appoint an external agency, surely you want those agencies to deliver the best proposals possible? It makes it a lot easier to develop a creative, costed strategy and effective creative ideas if you're able to identify:
Who you are, who you want to talk to and who else is talking to your audiences
What do you do? What makes you different? What current marketing activity do you undertake? What do you want to happen as a result of the campaign?
Why are you looking for help? Why now?
Where are your target audience?
When do you want to start?
How long do you want the campaign to last? How much money are you willing to invest in the campaign?
Despite scouring the prospective client's website, we couldn't find this information on there and when we were told that the company couldn't give more away than that we declined the opportunity. As the saying goes, if you assume something you only end up making an ass out of you and me.
Was it the right decision to turn down the opportunity to work with 'the fastest growing company in Lincolnshire'? We'll never know. As I say, we're consultants not clairvoyants.