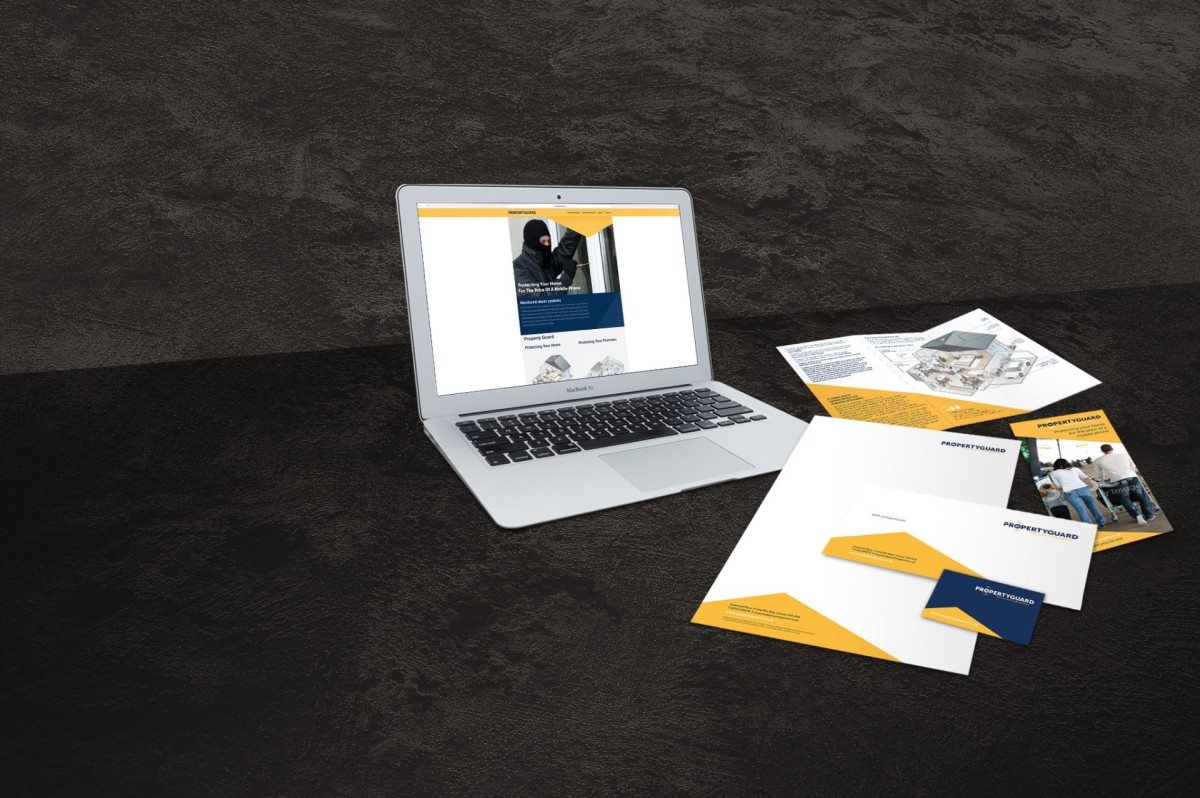 Objective
Support the launch of Property Guard, a new company specialising in the design and installation of domestic and commercial alarm systems, which provide remote monitoring and SMS alerts if the alarm is activated.
Solution
We created Property Guard's logo and stationery set; wrote and designed an introductory DL leaflet; designed, built and wrote the company's website and established and branded Property Guard's social media channels.
Results
Property Guard installed 15 alarm systems in its first month of business.