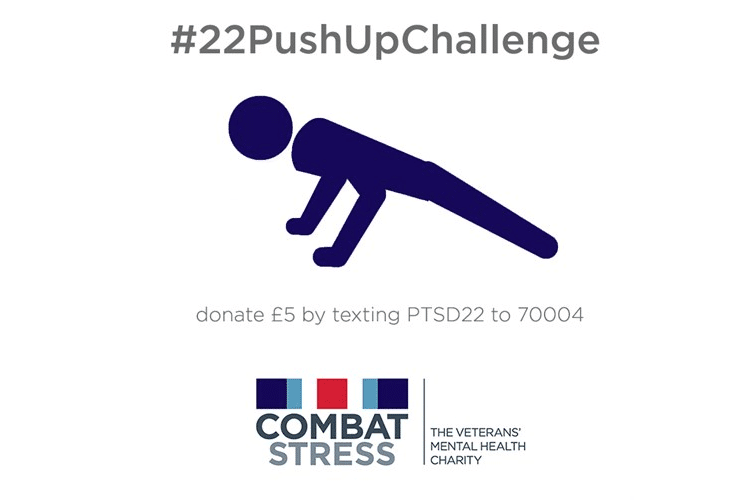 Around this time two years ago Facebook was full of people pouring freezing cold water over themselves or others. This summer, it appears the #22PushUpChallenge in aid of Combat Stress is the latest awareness campaign to capture the imagination. But why? What has made these two campaigns so successful?
As someone involved in marketing, I am always trying to make things as simple as possible. If you want people to buy your product, dine at your restaurant, choose your IT company over another, then you need to give them clear and persuasive reasons to do so.
The simpler your messages, the easier they will be to communicate to people. What the ALS ICE Bucket Challenge and #22PushUpChallenge campaigns have done so successfully is to identify what their most persuasive key messages should be. Then they came up with a simple, accessible, easy and shareable way to communicate those messages.
In the case of the push up challenge, a US Marine decided that because 22 veterans with Post Traumatic Stress Disorder commit suicide each day, he would raise awareness of this by filming himself doing 22 push ups a day for 22 days. He published the videos on Facebook. After seeing the videos, lots of other people decided to do the same; most likely for several reasons.
They wanted to support a worthwhile cause – donating to Combat Stress or funding research into Amyotrophic lateral sclerosis, also known as motor neuron disease.
Perhaps, it was because both activities were fairly simple things to do – pouring cold water over someone or doing push-ups don't take long to set up and the instructions are really clear.
There's an element of enjoyment and fun in both, especially watching the expressions and reactions of someone when ice cold water hits them! The light hearted nature of the campaign and the use of video are ideal for sharing across social media. The footage and photos taken by onlookers was perfect for YouTube, Instagram and Twitter as well as Facebook, which further increases the campaign's reach.
Both campaigns gained momentum quickly as there was a sense of urgency. In the ICE Bucket Challenge people had to act within 24 hours of being nominated, which allowed the campaign to spread. The push up challenge is more of a commitment but people are doing it and 22 days highilghts the number of daily suicides and increases the chance of people seeing the videos.
A final thought, is that both campaigns make people feel better. Participants are helping genuinely good causes and having a good experience at the same time. There's also a sense of community, being part of a group of people all taking part in the same activity. Receiving that nomination invites you to join the community, which is a very powerful motivator – we like to be involved in things that our friends are doing and don't want to be left out.
Capturing people's imagination and encouraging them to participate in something is really difficult and for every #22PushUpChallenge or ALS Ice Bucket Challenge there are lots of less successful campaigns but by keeping things simple and trying to include an element of fun, urgency, sharing and reward you'll have a better chance of engaging with people.